The

Brain Change

Summit
April 22 – May 2, 2019
Receive Lifetime Access to The Brain Change Summit So You Can Optimize Your Brain for Enhanced Health, Resilience, High-Performance, and Inner Peace . . .
When You Purchase The Brain Change Summit, You'll Enjoy ALL These Benefits: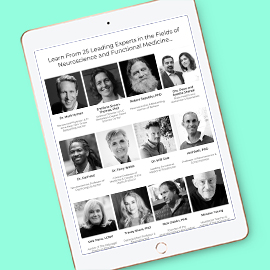 Convenience—Watch anytime and anywhere with lifetime access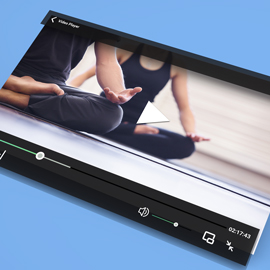 Lisa Wimberger's 10-Day Brain Reset (the entire program, yours FREE!)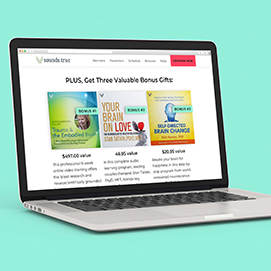 PLUS—Get over $500.00 worth of bonus materials!
Optimize Your Brain and Transform Your Life . . .
There's a revolution happening—and it's directly impacting human potential . . . Are you in?
Dear friend,
My name is Dr. Jeffrey Rutstein. I'm a clinical psychologist and have spent the last three decades specializing in trauma treatments and practices for mind/body well-being. My clinical approach has expanded as our understanding of the brain has evolved.
As neuroscience research has exploded, what we know now is light-years beyond what we knew only 10 years ago . . .
This information can transform your life, your health, your mood, and your memory. And, if you're a mental health practitioner or a coach, this information can change the lives of your clients. That's why I'm delighted to be co-hosting The Brain Change Summit along with Sounds True producer Kriste Peoples.
Throughout The Brain Change Summit, we'll explore the most impactful, leading-edge discoveries in the field of neuroscience—with a particular focus on how these findings apply to our day-to-day lives.
The brain is capable of much more than we've ever imagined—and it's never too late to change . . .
Are you stuck with the brain you have, or can you actually change your brain for the better?
Do you want to experience a new paradigm of emotional, physical, and cognitive health, performance, and awakening?

Are you ready to access possibilities beyond your perceived limitations?

Would you like to discover how you can unlock the full potential of your amazing, complex, and mysterious brain?
No matter how old you are, what injuries or traumas you've sustained, or how stuck you feel . . . a better brain is possible.
Over the course of 10 days, 25 visionary brain experts will bring you actionable tips and accessible lifestyle practices for . . .

Better Health
Enhance the mind-body connection, increase vitality, and improve cognitive abilities

Inner Peace and Meditation
Expand your awareness and explore new states of consciousness

Resilience
Find new strength for everyday challenges, major transitions, and trauma recovery

Lifelong Well-Being
Prevent disease and cognitive decline with holistic strategies and a therapeutic lifestyle
More Joy
Rewire your brain to release negative patterns and embrace a more positive future

More Compassion
Cultivate a deeper, more compassionate understanding of yourself and others
Each of these sessions will be accessible and FREE for your viewing for 24 hours over the span of our 10-day event. . . . However, for your convenience, and to allow you to go even deeper with these trainings, we're offering a special upgrade package that gives you lifetime access, downloadable materials, presenter gifts, guided meditations, additional resources, and much more!
This special one-time offer ends at midnight EST on May 9. Now is the time to change your brain and transform your life. Please join us!
With great thanks,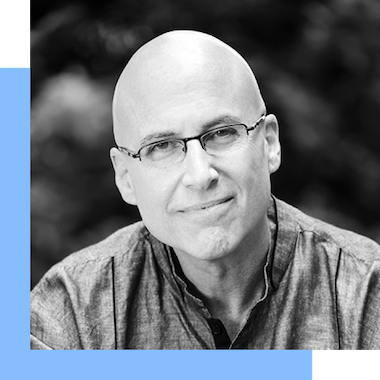 Dr. Jeffrey Rutstein Clinical Psychologist
Learn From 25 Leading Experts in the Fields of Neuroscience and Functional Medicine . . .
Dr. Mark Hyman | April 22, 2019 | 10 AM PT / 1 PM ET

Healing the Broken Brain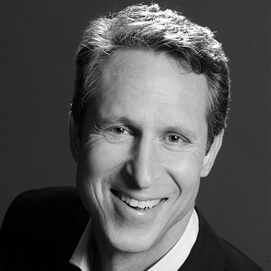 Renowned Physician & 11-time New York Times Bestselling Author
Join leading functional medicine practitioner Dr. Mark Hyman for an inspiring conversation all about healing "broken brain syndrome." Emphasizing the role of the brain-gut connection for both mental and physical health, Dr. Hyman explores popular diet trends, hidden causes of disease, vitamins and supplements, and the environmental impacts of our food choices. Discover a holistic, empowering approach to healing in this fascinating session.
Emiliana Simon-Thomas, PhD | April 22, 2019 | 1 PM PT / 4 PM ET

The Neuroscience of Resilience Through Compassion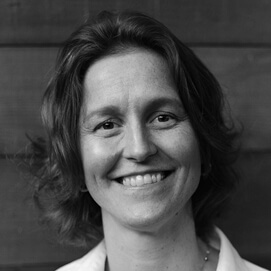 Science Director at UC Berkeley's Greater Good Science Center
In this session, Dr. Emiliana Simon-Thomas explores compassion as a fundamental source of resilience that promotes lifelong health and well-being. As we look at biological systems, psychological influences, and studies on compassion training programs, you'll discover how compassion strengthens your own capacity to handle, recover, and even grow from adversity. Plus, learn short practices you can incorporate into your day right now.
Dr. Carl Hart | April 22, 2019 | 5 PM PT / 8 PM ET

Rethinking Drugs in America: The Roots of Addiction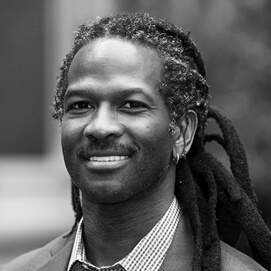 Neuroscientist, Professor of Psychology & Author
The United States is in the midst of an opiod addiction crisis—but what if the causes aren't what we think? In this interview, neuropsychopharmacologist Dr. Carl Hart explores how drugs affect the brain and the socioeconomic factors that give rise to addiction. Join him to debunk common myths about drugs and their effects, examine the opioid crisis' parallels with the cocaine epidemic of the 1980s, and discover new human-centered approaches for treatment.
Deb Dana, LCSW | April 23, 2019 | 10 AM PT / 1 PM ET

Exploring the Science of Safety and Connection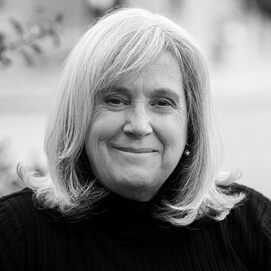 Author of The Polyvagal Theory in Therapy
The polyvagal theory is revolutionizing therapy by giving us a map of the brain-to-body pathways that shape our daily experience. This session explores pioneering research on the vagus nerve and how it plays a major role in our personal stories around security and survival. Through a combination of attending skills and daily practices, you'll learn to shape your autonomic nervous system toward safety and connection so you can more skillfully navigate the challenges of daily living.
Bonus Content:
Tracing Autonomic Pathways

Deb is sharing two end-of-day practices—The "Flavors of the Day" and "Changing States." These exercises offer a gentle way to reflect on the many states and changes we naturally experience while navigating the demands of the day, and to appreciate the autonomic pathways we have traveled.
Dilip Jeste, MD | April 23, 2019 | 5 PM PT / 8 PM ET

New Science of Wisdom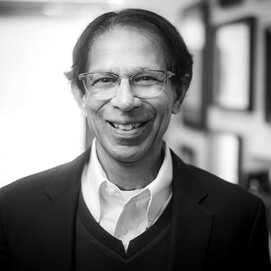 Geriatric Neuropsychiatrist
What is wisdom? What roles do environment and culture play in manifesting wisdom? Are there ways we can increase our own wisdom? And how can we pass this wisdom on to future generations? Join distinguished professor of neuroscience Dr. Dilip Jeste to explore these questions and more in this fascinating presentation. Highlights include looking at a neurobiological model of wisdom from an evolutionary perspective, the future of wisdom and AI, and more.
Shinzen Young | April 24, 2019 | 10 AM PT / 1 PM ET

Neuromodulation and Mindfulness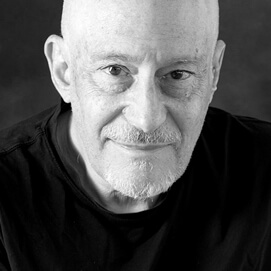 Meditation Teacher & Author of The Science of Enlightenment
Technology-enhanced meditation—a force for major world change or unrealistic hype? In this session, East-West mindfulness teacher Shinzen Young explores the implications of using technology in our meditation practices. You'll learn about the main types of neuromodulation that have been proposed for enhancing mindfulness, their strengths and weaknesses, and Shinzen's favorite candidates for techno-boosting meditation.
Florence Williams | April 24, 2019 | 5 PM PT / 8 PM ET

Your Brain on Nature: Optimizing the Science for Human Health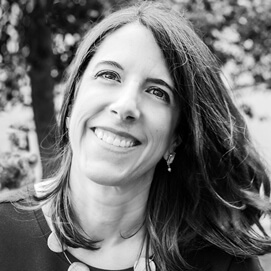 Journalist, Podcaster & Speaker
Nature and science journalist Florence Williams delves into what the latest neuroscience says about our relationship with nature. How have our connections with the natural world been lost, and how can we regain them? Highlights include: how nature promotes resilience, creativity, productivity, and wellness; color theory, fractal patterns, scents, sound, and the evolution of our perceptual systems; cultivating meaningful planetary stewardship; and more.
Bonus Content:
Excerpt from The Nature Fix: How Nature Makes Us Happier, Healthier, and More Creative

In this excerpt from her most recent book, Florence describes her personal journey and what inspired her to write The Nature Fix.
Judson Brewer, MD, PhD | April 25, 2019 | 10 AM PT / 1 PM ET

The Craving Mind: Why We Get Hooked, and How We Can Break Bad Habits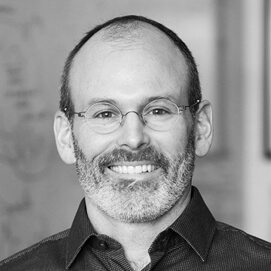 Psychiatrist and Director of Research at The Center for Mindfulness
We are all vulnerable to craving—whether it's a compulsion to constantly check social media, binge eat, smoke, excessively drink, or any other behavior we may find ourselves uncontrollably repeating. Why are bad habits so hard to overcome? In this session, Dr. Brewer will discuss the underlying behavioral and neurobiological mechanisms of why habits are formed and how mindfulness can uproot them.
Erin Clabough, PhD | April 25, 2019 | 5 PM PT / 8 PM ET

Second Nature: How Parents Can Use Neuroscience to Help Kids Develop Empathy, Creativity, and Self-Control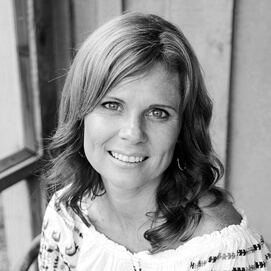 Neurobiologist, Professor, Author & Mother of Four
The qualities that society is fostering in our kids are not the qualities that will set them up for happy, successful lives as adults. So what's a parent to do? In this presentation, Dr. Erin Clabough shares a very different pathway to personal independence—it's not helicopter, and it's not free-range. It's informed through practical neuroscience. Join us to learn the three key traits to instill in your children now, so you can raise kind, competent adults.
Tracey Shors, PhD | April 26, 2019 | 10 AM PT / 1 PM ET

MAP: Train Your Brain & Stay Fit for Life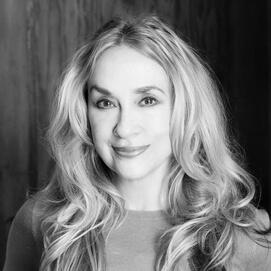 Distinguished Professor & Neuroscientist
Learn how to "MAP Train" your brain with Dr. Tracey Shors in this instructive presentation. Inspired by laboratory studies on neurogenesis—the production of new neurons in the brain—Dr. Shors created MAP Training as a brain fitness program that combines mental and physical training with meditation and aerobic exercise. Just 8 weeks of MAP Training reduces depression, anxiety, and trauma-related thoughts while increasing self-worth and quality of life.
Rick Doblin, PhD | April 26, 2019 | 5 PM PT / 8 PM ET

Changing The World's Mind: How Psychedelics Can Catalyze the Therapeutic Process and Facilitate a Global Evolution of Culture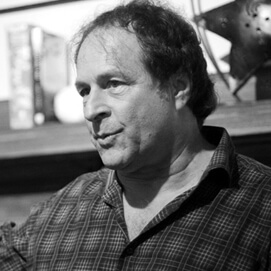 Founder of the Multidisciplinary Association for Psychedelic Studies
Since 1985, the Multidisciplinary Association for Psychedelic Studies has catalyzed the scientific study of psychedelics-assisted psychotherapy for PTSD, social anxiety, end-of-life anxiety, and other disorders. Here, founder Rick Doblin updates us on the progress and promise of MDMA-assisted psychotherapy—which the FDA has designated a Breakthrough Therapy and which may be approved for therapeutic use as soon as 2021. Rick also explores psychedelics as agents of personal growth in healthy individuals, and in our collective human evolution.
Dr. Will Cole | April 27, 2019 | 10 AM PT / 1 PM ET

The Science and Principles of a Plant-Based Ketogenic Diet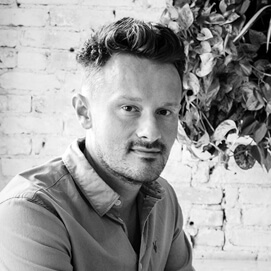 Leading Functional Medicine Expert
Most ketogenic diets are meat and dairy heavy, which can create a host of problems—especially for those who prefer to be more plant-centric. Dr. Cole marries the best of both conventional ketogenic and plant-based diets into one easy-to-follow, real food plan, avoiding the common pitfalls of either way of eating alone. Learn practical tools for a "ketotarian" lifestyle to restore energy and enhance brain function this engaging presentation.
Bonus Content:
Ketotarian Essential Guide

This e-guide lays out the basic principles of a plant-based keto diet—including easy ketotarian snack ideas.
Anil Seth, PhD | April 27, 2019 | 5 PM PT / 8 PM ET

Exploring the Frontiers of Consciousness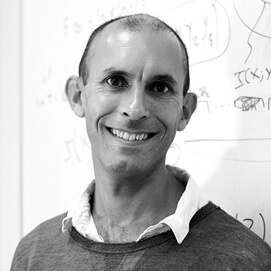 Professor of Neuroscience & Consciousness
Anil Seth, a researcher of cognitive and computational neuroscience, seeks to understand the phenomenon of consciousness through his uncommon cross-disciplinary understanding of neuroscience, mathematics, artificial intelligence, computer science, psychology, philosophy, and psychiatry. Here, he looks at how our brain, body, and environment give rise to conscious experience—and how we can navigate and shape these processes.
Bonus Content:
Being a Beast Machine: The Somatic Basis of Selfhood

Anil Seth's recent professional article explores many topics from his summit session in greater depth, along with other fascinating insights from emerging consciousness research findings.
Lise Van Susteren, MD | April 28, 2019 | 10 AM PT / 1 PM ET

The Psychological Impacts of the Climate Crisis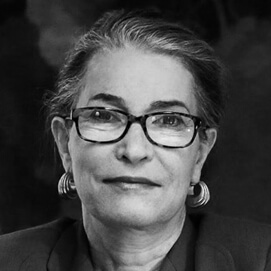 Psychiatrist, Journalist & Environmental Activist
Most research on the climate crisis looks at its effects on our physical health—but what is the psychological toll? Join renowned clinical psychiatrist and award-winning health journalist Dr. Lise Van Susteren to investigate the underreported emotional toll of extreme weather events and chronic climate conditions. You'll explore the psychological impacts of the climate crisis, why people deny this phenomenon, the social basis for inaction, and ways to engage in successful climate activism.
Drs. Dean and Ayesha Sherzai | April 28, 2019 | 5 PM PT / 8 PM ET

The Alzheimer's Solution: Prevent and Reverse Cognitive Decline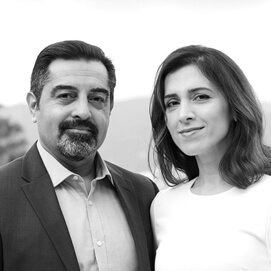 Brain Health & Alzheimer's Specialists
Learn to protect your brain for decades to come with Drs. Dean and Ayesha Sherzai, authors of The Alzheimer's Solution. Alzheimer's might be on the rise, but it doesn't have to affect you and your loved ones. Not only can Alzheimer's and cognitive decline be prevented, they can actually be reversed. Our host Dr. Jeffrey Rutstein interviews "Team Sherzai" about their NEURO approach to better brain health, specific steps you can take right now, and more.
Linda Graham, MFT | April 29, 2019 | 10 AM PT / 1 PM ET

Resilience: The Neuroscience of Bouncing Back from Disappointment, Difficulty, and Even Disaster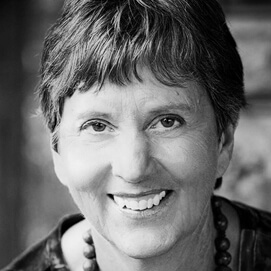 Psychotherapist & Author
People learn and grow from adversity when they have the support, resources, and skills to do so. Here, Linda Graham offers practical tools to deal with any disruption—from minor wobbles to major disasters—by shifting the functioning of your brain from contraction and reactivity to receptivity and openness. Learn practices that help you reduce the impact of stress and trauma, recover inner stability, create healthy relationships, discern wise options, and more.
Bonus Content:
Practices for Recovering Resilience

This video mini-series shares practices to strengthen the five key intelligences that help us recover our resilience.

Understanding Shame and Rewiring Our Relationship to Our Inner Critic

An excerpt from Linda Graham's new book, Resilience: Powerful Practices for Bouncing Back from Disappointment, Difficulty, and Even Disaster.
Helen Weng, PhD | April 29, 2019 | 5 PM PT / 8 PM ET

Measuring the Immeasurable through Neuroscience: How Internal Awareness Cultivated by Meditation Transforms Emotions and Relationships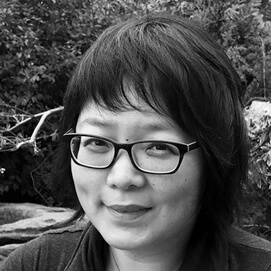 Clinical Psychologist & Neuroscientist
How can we measure the internal qualities that meditation cultivates? The new EMBODY framework tracks mental states during meditation using brain data and machine learning—effectively "reading the mind." By using individualized machine learning algorithms that honor each person's neural diversity, this framework produces detailed accounts of our mental states during meditation. Join Dr. Weng to explore the future of technology, meditation, and health.
Zindel Segal, PhD | April 30, 2019 | 10 AM PT / 1 PM ET

Mindfulness and the Modification of Mood Disorders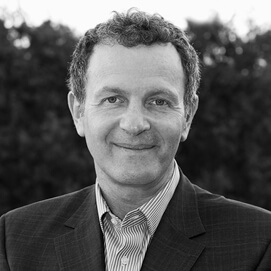 Professor of Psychology & Author of The Mindful Way Through Depression
Join Dr. Zindel Segal to discover the many ways that Mindfulness-Based Cognitive Therapy can benefit both those who suffer from mood disorders and the practitioners who serve them. Highlights include: developing a "decentered" perspective on thoughts and feelings, understanding the neural and behavioral rationale for integrating psychotherapeutic and contemplative elements, creating an open and accepting state of being, experiential learning, and more.
Sebern Fisher | April 30, 2019 | 5 PM PT / 8 PM ET

Calming the Fear-Driven Brain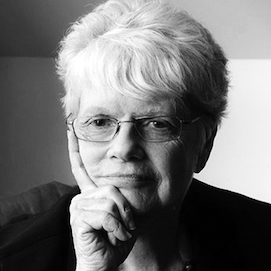 Psychodynamic Psychotherapist & Meditation Expert
Can neurofeedback help heal early developmental trauma? Sebern Fisher has found that neurofeedback can in fact help the brain reorganize and regulate its arousal in a lasting way. In this presentation, we learn about the effects of childhood trauma and neglect on brain development, how the rhythmic dimensions of brain function influence neuroplasticity, and how neurofeedback can quiet persistent ambient fear in those suffering from developmental trauma.
Bonus Content:
The Introduction to Neurofeedback in the Treatment of Developmental Trauma

Learn the inside story of Sebern's first experience with neurofeedback and the evolution of her work in this excerpt from Neurofeedback in the Treatment of Developmental Trauma.
Robert Sapolsky, PhD | May 1, 2019 | 10 AM PT / 1 PM ET

The Neurobiology of Humans at Their Best and at Their Worst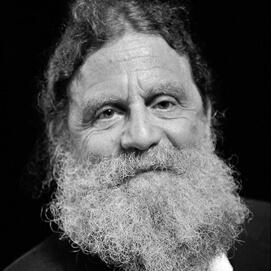 Neuroscientist & Bestselling Author of Behave
Are human beings bound by the constraints of our biology, or can we rise beyond our worst instincts? In this fascinating interview, Dr. Robert Sapolsky considers how our brains direct behavior—especially in regard to how we divide the world into "us" and "them." Dr. Sapolsky explains the push and pull between instinctive reactions and rational thought, as well as the ways our "very weird species" has defied biological imperatives over the millennia.
Dr. Terry Wahls | May 1, 2019 | 5 PM PT / 8 PM ET

Healing Autoimmune Disease with The Wahls Protocol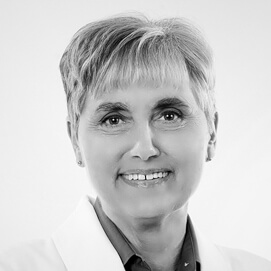 Clinical Professor of Medicine & Creator of the Wahls Protocol
In 2000, Dr. Terry Wahls was diagnosed with MS. In 2003, she was in a wheelchair. Today, she lives an active life, having reversed her MS through "The Wahls Protocol," a blend of functional medicine and therapeutic lifestyle techniques. In this interview, learn more about Dr. Wahls' powerful and inspiring journey and how her approach can help heal all autoimmune diseases.
Bonus Content:
Dr. Terry Wahls' Research Papers and Gait Videos

Get access to Dr. Wahls' published research and links to impressive videos from her studies that show remarkable physical transformations.
Jill Bolte Taylor, PhD | April 27, 2019 | 1 PM PT / 4 PM ET

Whole-Brained Social Transformation: An Evolutionary Imperative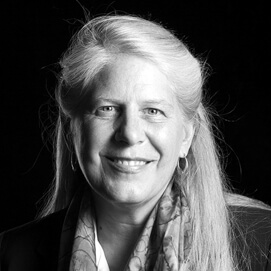 Neuroanatomist, Author & Inspirational Speaker
When Dr. Jill Bolte Taylor suffered a severe hemorrhage in the left half of her brain, she was left unable to walk, talk, read, write, or recall any of her life. She also lost all perception of the boundaries of where she began and ended, experiencing an enveloping feeling of deep inner peace. Here, the bestselling author of My Stroke of Insight explores society's overemphasis on left-brain functions, and how taking a more whole-brained approach can improve our lives.
Dr. Rick Hanson | April 28, 2019 | 1 PM PT / 4 PM ET

The Green Zone Brain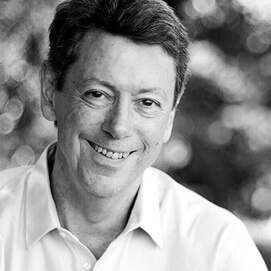 Clinical Psychiatrist & Bestselling Author
When our fundamental needs for safety, satisfaction, and connection go unmet, our brains fire up into a reactive "red zone" mode—a fight, flight, freeze stress response that can fuel unhealthy patterns when left unchecked. Here, Dr. Hanson teaches us how to skillfully bring our brains into the "green zone" so we can experience more peace, contentment, and love, even in the midst of challenges.
Dr. Richie Davidson | May 1, 2019 | 1 PM PT / 4 PM ET

Mindfulness and the Science of Altered Traits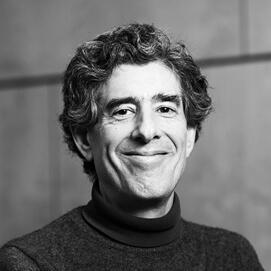 Author of The Emotional Life of Your Brain
Tami Simon speaks with Richie Davidson about his leading neuroscientific research into the effects of meditation. Richie explores how we build resilience and equanimity, how to confront toxic personal narratives, and the cultivation of innate human goodness. They also discuss the three "levels" of meditators, differences between constructive and deconstructive practices, and the potential to alter our personal traits.
Meet Your Hosts . . .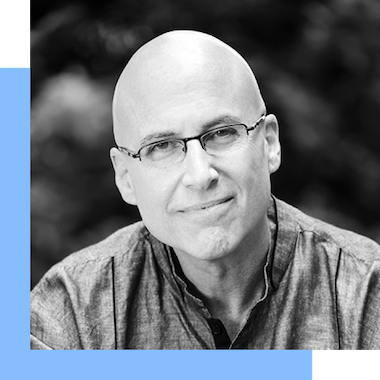 Jeffrey Rutstein, PsyD
is a clinical psychologist who has specialized in the treatment of trauma for the past 30 years. His approach integrates traditional psychotherapy along with the latest advances in neuroscience and mind/body approaches to address the whole person in a powerful and effective manner.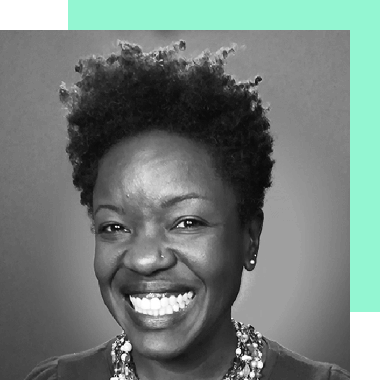 Kriste Peoples
is a writer, workshop facilitator, trail running coach in search of the perfect sock, women's group founder, self-described outdoorist, and speaker for women's empowerment. She believes we grow stronger as individuals and as communities when we work together to bring out the best in each other.
Own The Brain Change Summit Package . . .
What You Get When You Upgrade: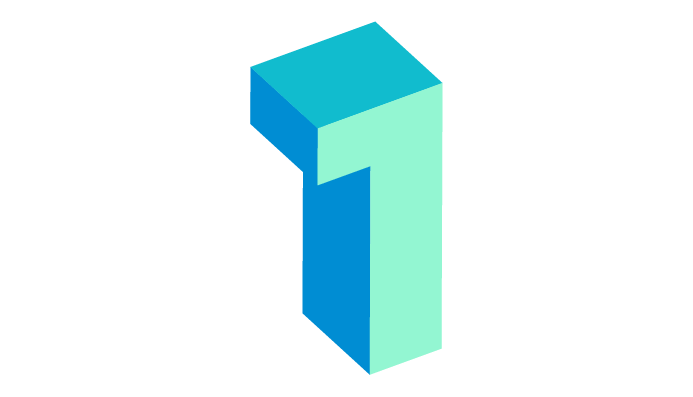 Lifetime access to 24 video sessions and transcripts
Downloadable presentation materials and additional resources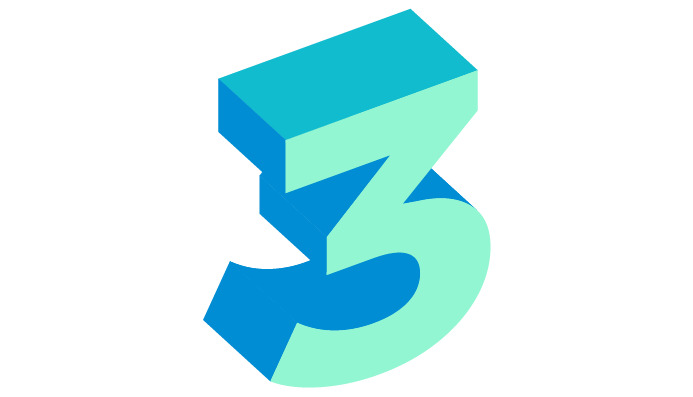 Gifts from our presenters, including even more teachings, articles, and practical information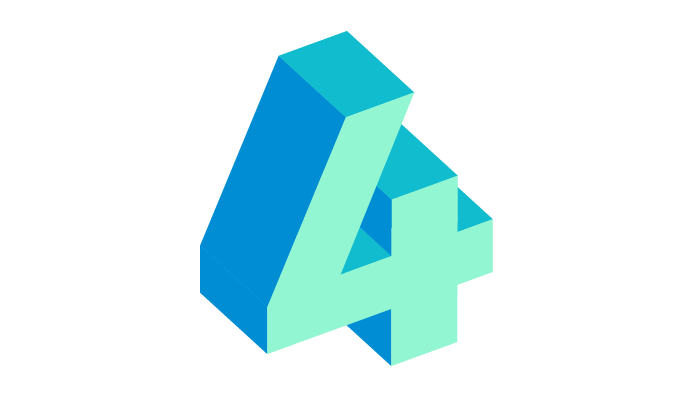 10 guided Neurosculpting meditations with Lisa Wimberger's complete program, The 10-Day Brain Reset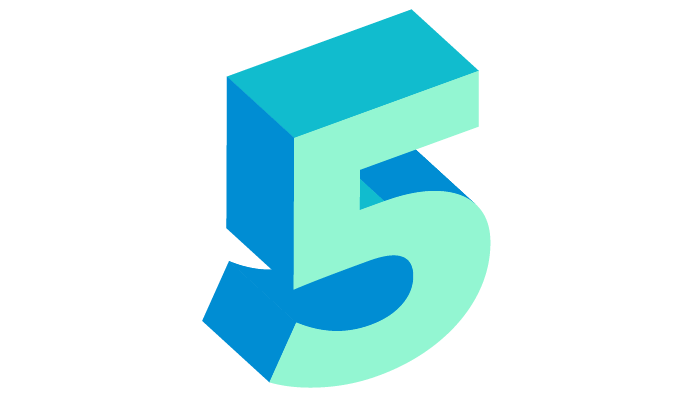 Three Special Bonus Sessions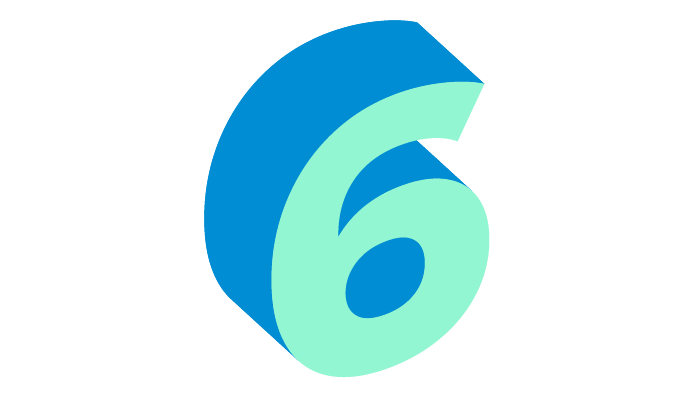 Eligibility for CE credits when you combine the summit with our amazing bonuses . . . 
PLUS, Get Three Valuable Bonus Gifts: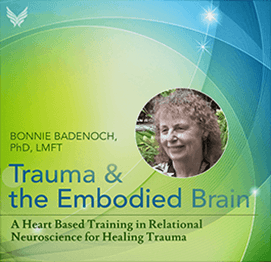 $497.00 value
This professional 8-week online video training offers the latest research and neuroscientifically grounded treatment approaches in the area of trauma. You'll receive 8 downloadable videos, 2 pre-recorded Q&A sessions, transcripts of all video teachings and calls, and access to the online classroom (10 CE credits available).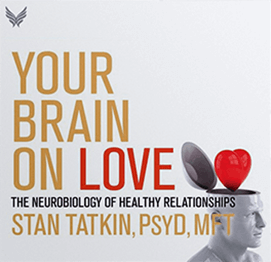 $48.95 value
In this complete audio learning program, leading couples therapist Stan Tatkin, PsyD, MFT, blends key insights from neurobiology, attachment theory, and emotional regulation research to help you shift out of conflict and into deeper and more loving connections. One of our most popular audio programs with nearly 6 hours of downloadable teachings (5.5 CE credits available).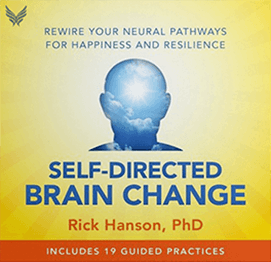 $20.95 value
Rewire your brain for happiness in this step-by-step audio program from world-renowned neuroscience expert, Dr. Rick Hanson. Learn to retrain your neural structure for greater well-being, mental clarity, and moment-to-moment appreciation. Receive over five hours of practice-focused content in this audio training program (5 CE credits available).
We unconditionally guarantee your satisfaction with all Sounds True products for one year when purchased via our website. However, if you are not 100% satisfied for any reason, simply return it with receipt for a full refund.


FAQS
How do I register for the free Brain Change Summit?
How do I get to the page with the free live broadcasts?
You can see the free live broadcasts here. You will also get a link to the live broadcasts in an email when you register. If you don't see the email, please check your spam, junk, and promotion folders
What is the livestream schedule?
When will the upgrade package I purchased be available?
The upgrade package will be available by April 22, 2019